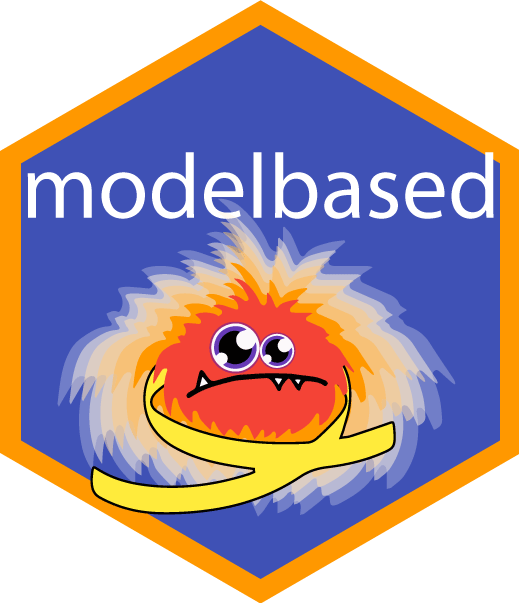 modelbased
Taking your models to new heights
---
modelbased is a package helping with model-based estimations, to easily compute of marginal means, contrast analysis and model predictions.
Installation
The modelbased package is available on CRAN, while its latest development version is available on R-universe (from rOpenSci).
| Type | Source | Command |
| --- | --- | --- |
| Release | CRAN | install.packages("modelbased") |
| Development | R-universe | install.packages("modelbased", repos = "https://easystats.r-universe.dev") |
Once you have downloaded the package, you can then load it using:
Features
The package is built around 5 main functions:
These functions are powered by the visualisation_matrix() function, a smart tool for guessing the appropriate reference grid.