"Damned are those who believe without seeing"
Installation
Run the following:
Documentation
Palettes
This is just one example of the available palettes. See this vignette for a detailed overview of palettes and color scales.
Multiple plots
The plots() function allows us to plot the figures side by side.

plots

(

p1

, 

p2

, 

p3

, n_columns 

=

 

2

)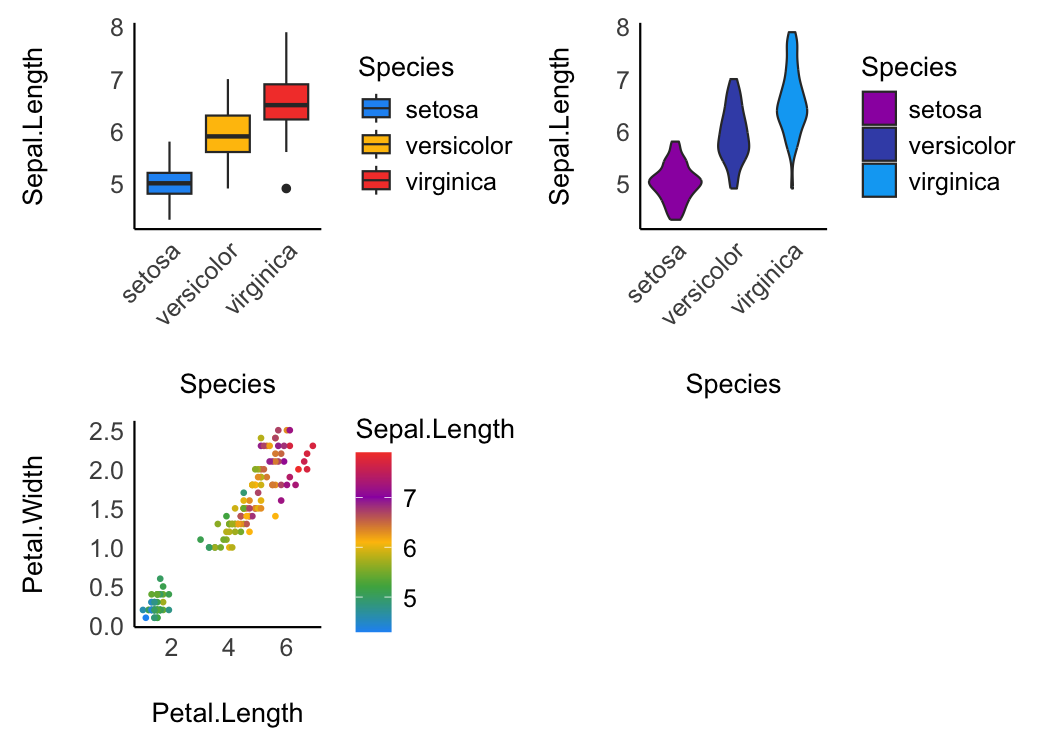 The plots() function can also be used to add tags (i.e., labels for subfigures).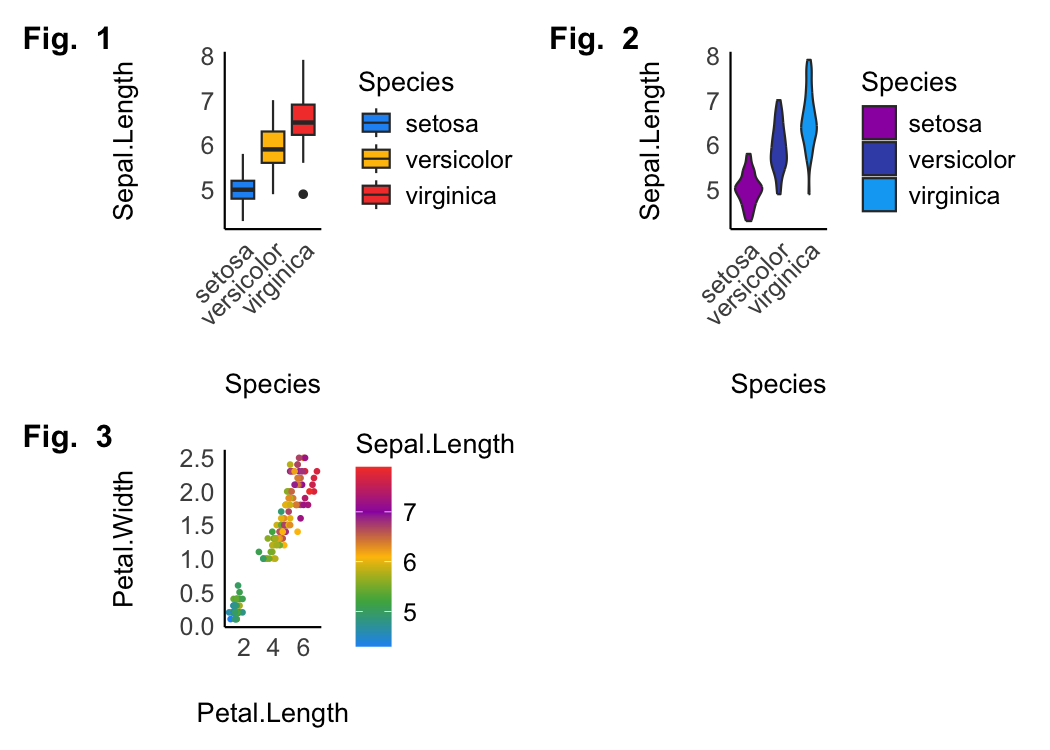 Better looking points
geom_points2() and geom_jitter2() allow points without borders and contour.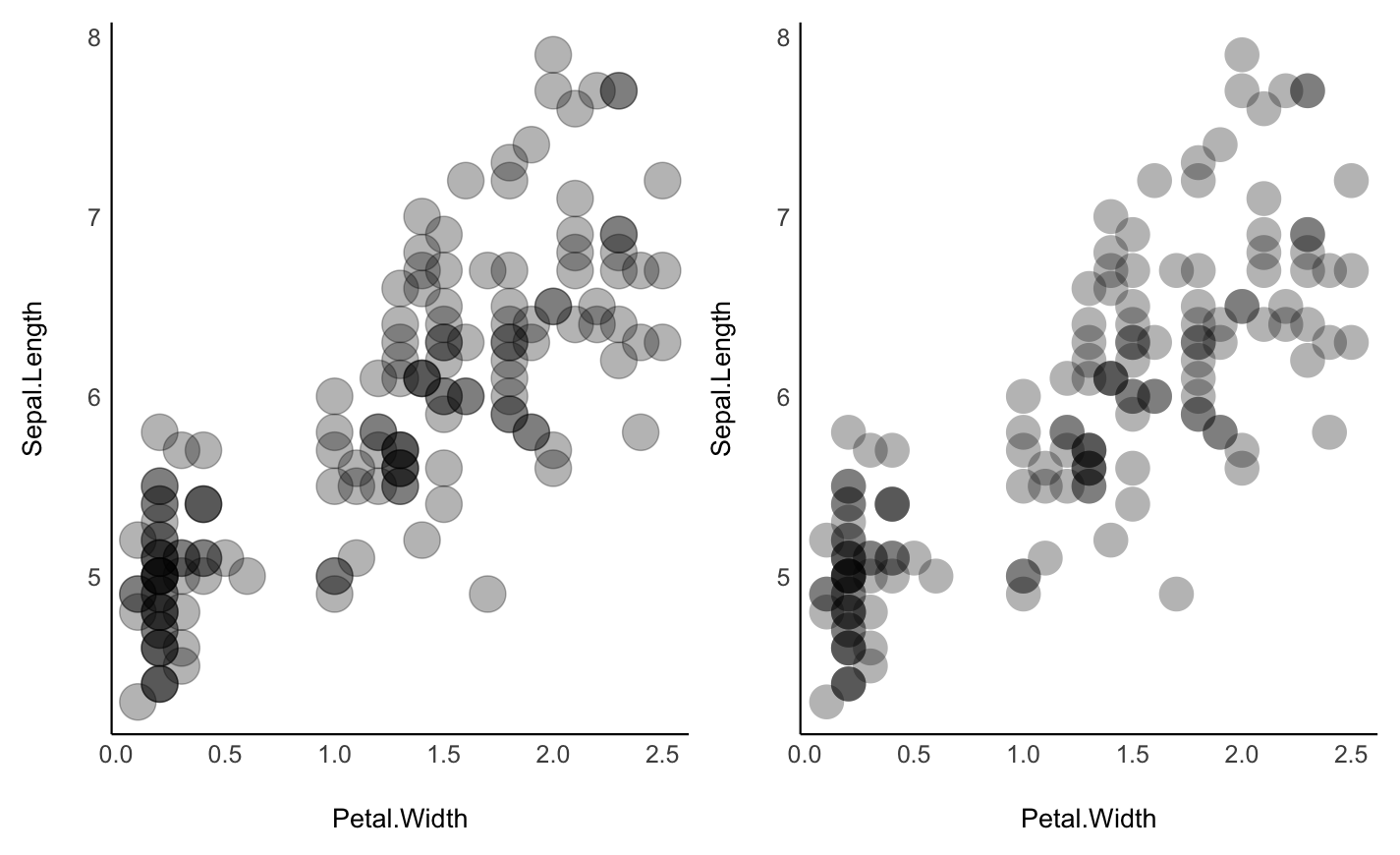 Half-violin Half-dot plot
Create a half-violin half-dot plot, useful for visualising the distribution and the sample size at the same time.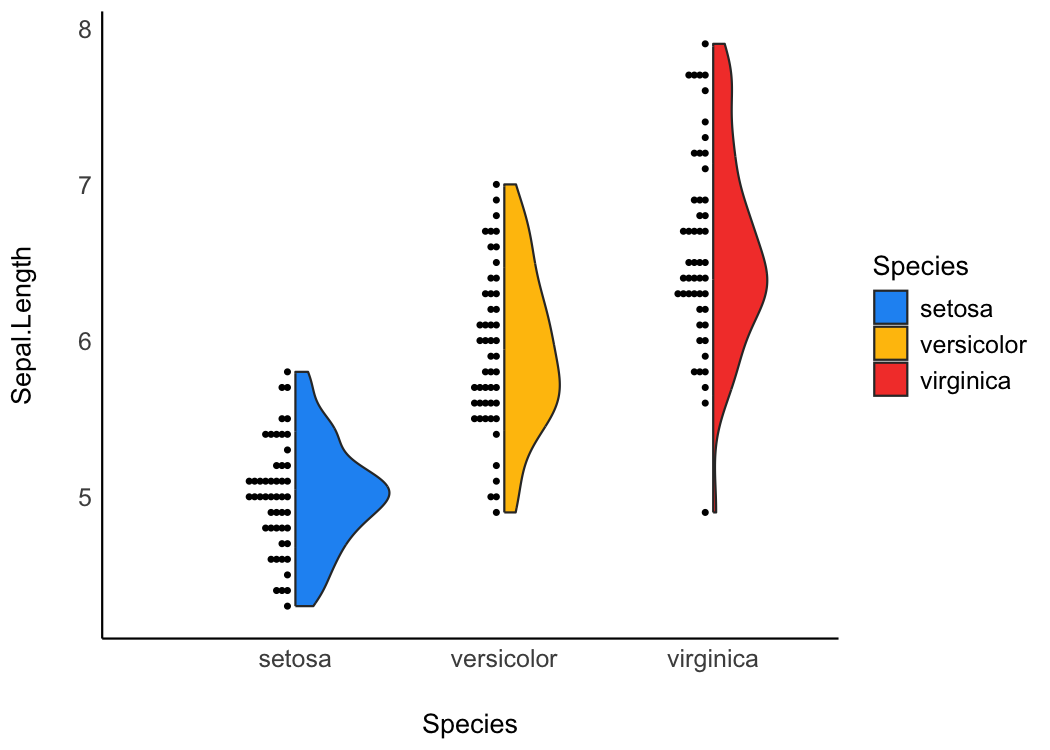 Radar chart (Spider plot)