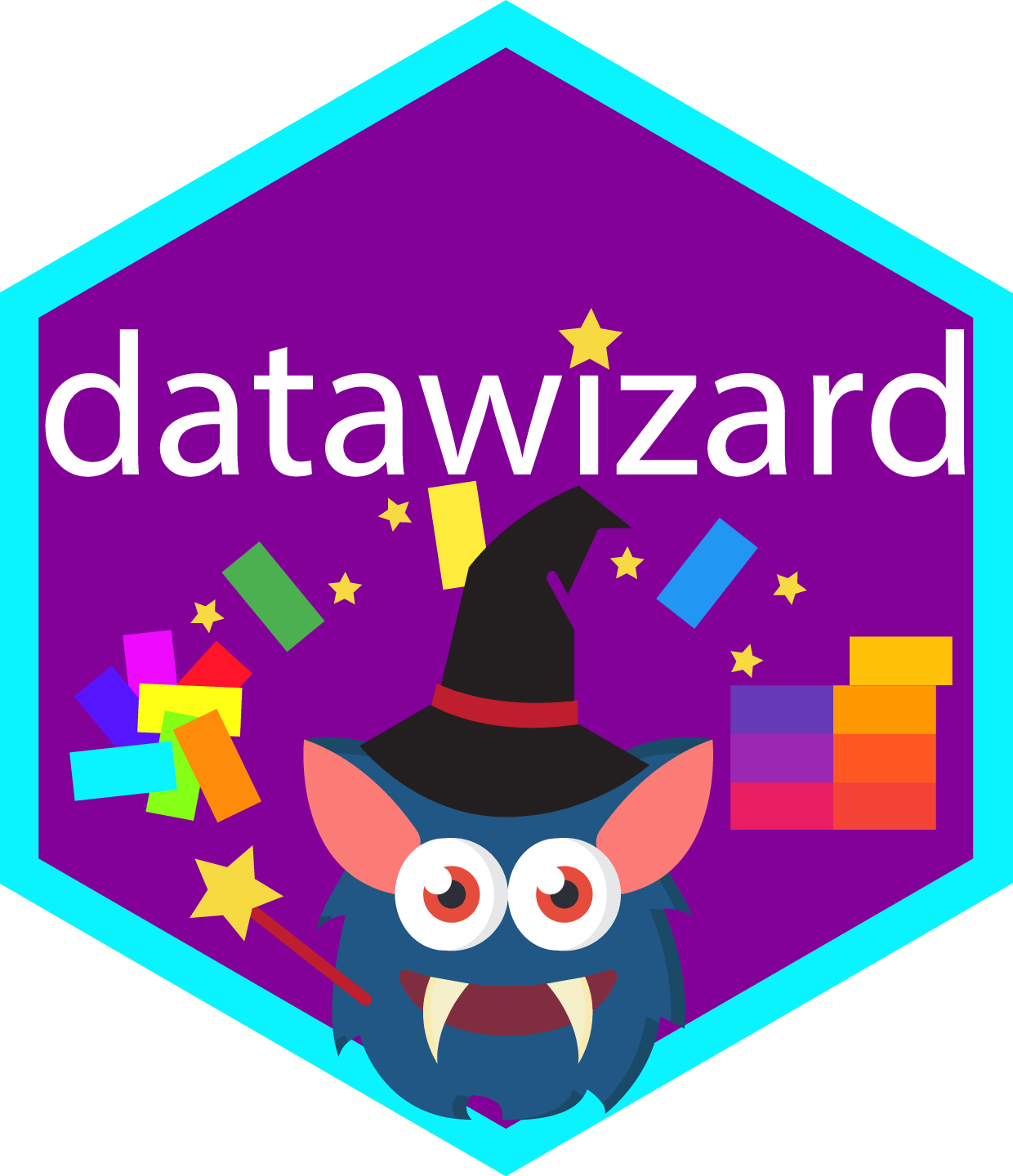 Changelog
Source:
NEWS.md
datawizard 0.4.x
BREAKING
MAJOR CHANGES
CHANGES
NEW FUNCTIONS
BUG FIXES
datawizard 0.4.1
CRAN release: 2022-05-16
BREAKING
Added the standardize.default() method (moved from package effectsize), to be consistent in that the default-method now is in the same package as the generic. standardize.default() behaves exactly like in effectsize and particularly works for regression model objects. effectsize now re-exports standardize() from datawizard.
NEW FUNCTIONS
CHANGES
data_find() was added as alias to find_colums(), to have consistent name patterns for the datawizard functions. data_findcols() will be removed in a future update and usage is discouraged.

The select argument (and thus, also the exclude argument) now also accepts functions testing for logical conditions, e.g. is.numeric() (or is.numeric), or any user-defined function that selects the variables for which the function returns TRUE (like: foo <- function(x) mean(x) > 3).

Arguments select and exclude now allow the negation of select-helpers, like -ends_with(""), -is.numeric or -Sepal.Width:Petal.Length.

Many functions now get a .default method, to capture unsupported classes. This now yields a message and returns the original input, and hence, the .data.frame methods won't stop due to an error.

The filter argument in data_filter() can also be a numeric vector, to indicate row indices of those rows that should be returned.

convert_to_na() gets methods for variables of class logical and Date.

convert_to_na() for factors (and data frames) gains a drop_levels argument, to drop unused levels that have been replaced by NA.

data_to_numeric() gains two more arguments, preserve_levels and lowest, to give better control of conversion of factors.
BUG FIXES
When logicals were passed to center() or standardize() and force = TRUE, these were not properly converted to numeric variables.
datawizard 0.4.0
CRAN release: 2022-03-30
MAJOR CHANGES
NEW FUNCTIONS
MINOR CHANGES
BUG FIXES
datawizard 0.3.0
CRAN release: 2022-03-02
NEW FUNCTIONS
datawizard 0.2.3
CRAN release: 2022-01-26
datawizard 0.2.2
CRAN release: 2022-01-04
New function data_extract() (or its alias extract()) to pull single variables from a data frame, possibly naming each value by the row names of that data frame.

reshape_ci() gains a ci_type argument, to reshape data frames where CI-columns have prefixes other than "CI".

standardize() and center() gain arguments center and scale, to define references for centrality and deviation that are used when centering or standardizing variables.

center() gains the arguments force and reference, similar to standardize().

The functionality of the append argument in center() and standardize() was revised. This made the suffix argument redundant, and thus it was removed.

Fixed issue in standardize().

Fixed issue in data_findcols().
datawizard 0.2.1
CRAN release: 2021-10-04
datawizard 0.2.0.1
CRAN release: 2021-09-02
This is mainly a maintenance release that addresses some issues with conflicting namespaces.
datawizard 0.2.0
CRAN release: 2021-08-17
New function: visualisation_recipe().

The following function has now moved to performance package: check_multimodal().

Minor updates to documentation, including a new vignette about demean().