3. Become a Bayesian master
Source:
vignettes/example3.Rmd
example3.Rmd
This vignette can be referred to by citing the package:
Makowski, D., Ben-Shachar, M. S., & Lüdecke, D. (2019). bayestestR: Describing Effects and their Uncertainty, Existence and Significance within the Bayesian Framework. Journal of Open Source Software, 4(40), 1541. https://doi.org/10.21105/joss.01541
---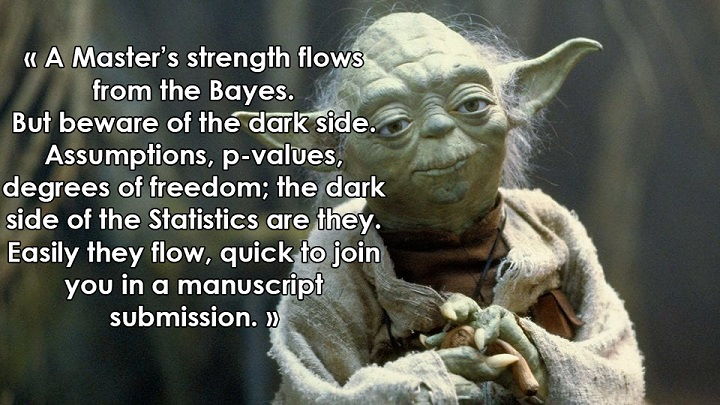 What's next?
The journey to become a true Bayesian master is not yet over. It is merely the beginning. It is now time to leave the bayestestR universe and apply the Bayesian framework in a variety of other statistical contexts: